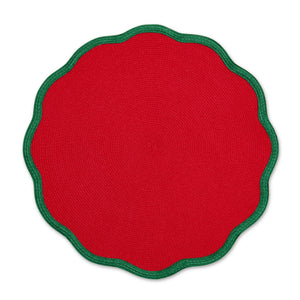 The Original Braided Placemat

Deborah Rhodes is the designer of the Original Braided Round Placemat.
The millinery braid was created to have the look of fine straw but with the practicality to be washed by hand.
Mixing colors since 1996, her braid now boasts over 200 colors in a variety of shapes and textures, making it a favorite among tabletop customers.

15" Diameter, Nylon braid, Imported.
Care: Wipe clean after every use with damp sponge.